Factory and Plant Relocation
Provide Free Estimation and consultation.
Skilled workers with state of the art tools and equipment.
Comprehensive A to Z relocation services from packing, loading, transportation, unloading and positioning.
Dismantling and installation services.
Dismantling of All kind of industrial plant and equipment (Rubber Plant, tempered glass machine, press-shop etc.)
Installation of turbine, power plant, mini hydro plant etc.
Specialize in removal of: –
CNC machines (CNC Double Column, lathe, milling, EDM, Wire-cut etc.)
Sheet Metal Machines (Press, bending, shearing, punching, laser-cut etc.)
Plastic Machines (Injection Molding machines, Blow Mold machine, Extruder etc.)
QA Equipment (CMM, UTM, Video/image Scope, Profile projector, tester etc.)
Others industrial machineries and equipment.
Heavy Lifting, Hydraulic Jacking and Skidding System
Power Transformer
Autoclave, chiller and boiler
Turbine and power plant
Reactor and others
Turnkey plant relocation
Project Cargo for bulk shipment, oversize and overweight cargo.
Barging and Freighting
Combination mode of transport by land, sea and air cargo.
Freight forwarding and shipping
Transportation
&

Forklift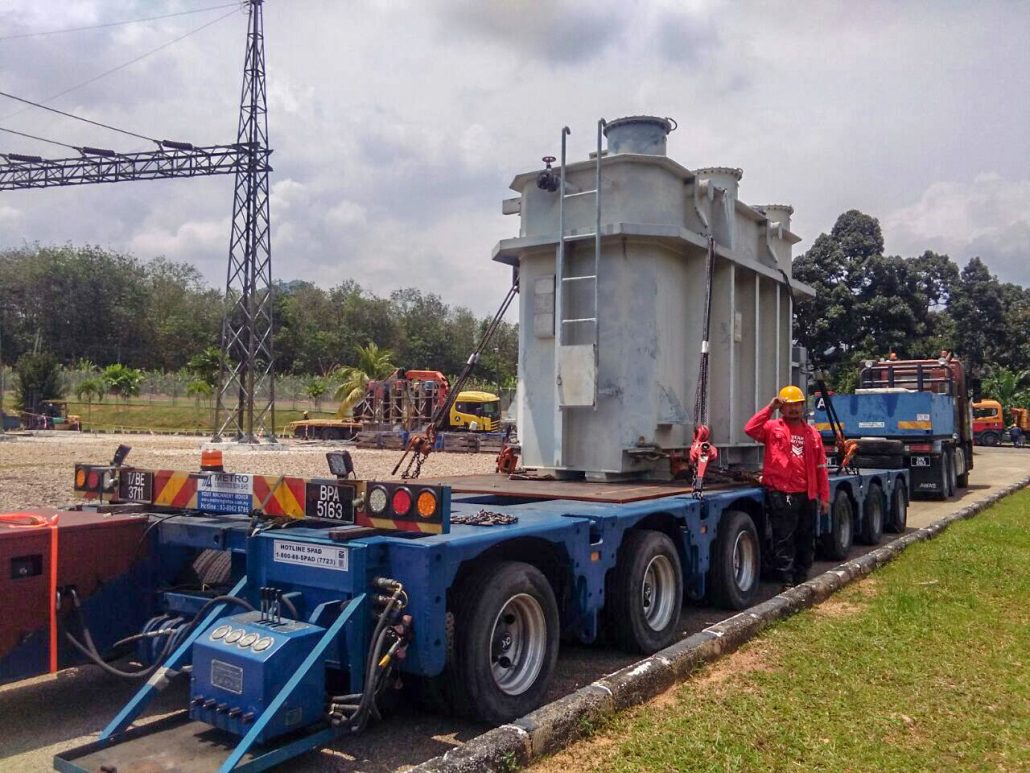 Multi-axle Trailer
For oversize and overweight cargo like power transformer, locomotive, turbine, boiler, autoclave, chiller etc.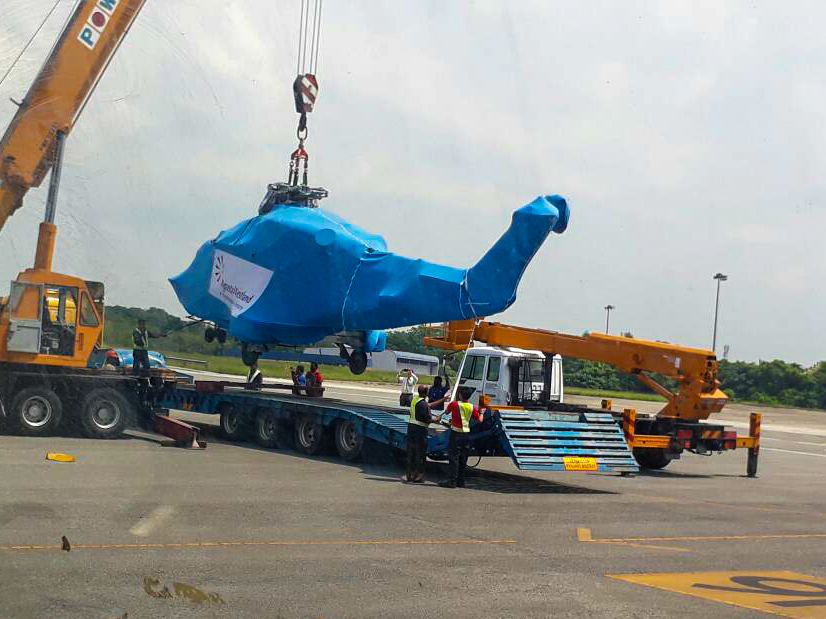 Air Ride Low loader
For sensitive and delegate cargo like aircraft engine, rotor, armors,  DG cargo etc.
Lorry crane
Ranging from 3 ton to 25-ton capacity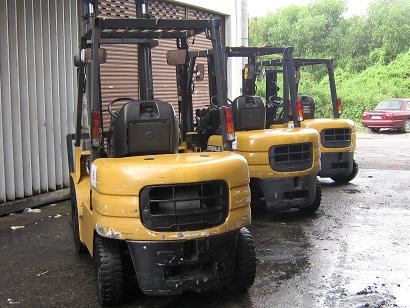 Forklift Rental
Ranging from 3 ton to 18-ton forklift
Other Logistics Services (One Stope Logistics Centre)
Stuffing and lashing of containers – within gauge cargo (GP and HQ) containers as well as out of gauge cargo (Open Top and Flat Rack containers)
 Local haulage and inter-state transportation
Cross border transportation (Singapore & Thailand)
Freight forwarding
International shipping (door to door)
Exhibition Handling & Expo Logistics
Event Logistics (Motorsport, concert, Event, Games etc.)
Distribution, warehousing, and marine insurance.
Opening Hours
Mon – Fri: 8:30am – 6:00pm
Sat: 8:30am – 6:00pm
Sun & Public Holiday: closed